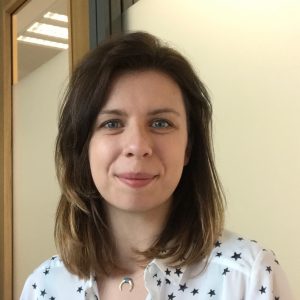 Chief Executive Officer
Eve was appointed Chief Executive Officer in September 2023. She graduated with a PhD in Applied Psychology from University College Cork in 2011. Her research interests include epidemiological trends of self-harm and the management of self-harm in clinical settings. She has more than 35 peer-reviewed scientific publications on the topic of self-harm.
Eve was awarded a Health Research Board Emerging Investigator Award from 2018-2023 was Principal Investigator of the PRISM Project (Providing Improved Care for Self-harm: A mixed-methods study of intervention, implementation and economic outcomes from a national clinical programme) during this time. Eve has previously worked as the Manager of the National Self-Harm Registry Ireland and is a member of the Northern Ireland Self-Harm Registry steering committee. She has been involved in a number of EU consortia including OSPI-Europe and is the national data administrator for the European Injury Database (IDB) in Ireland. In addition, she has over ten years' lecturing experience and is a course writer for Dublin City University's Open Education Unit.
View Eve's research profile: http://research.ucc.ie/profiles/C010/evegriffin@ucc.ie