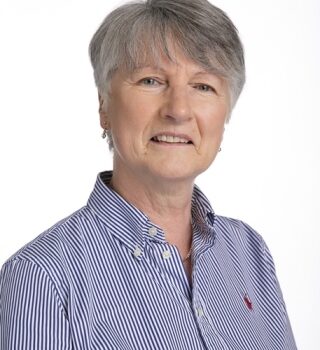 Chief Executive Officer
Eileen works as the NSRF's Chief Executive Officer. She co-ordinates the Operations sub-group, and in this role Eileen contributes to the development of the NSRF's goals, policies and strategic focus. Eileen commenced employment with the late Dr Michael J Kelleher in 1993 and is a founder member of the NSRF. She holds an MBS (Hons) Degree in Health Services Management from University College Cork.
Eileen overseas the daily management of the NSRF research team and has specific responsibility for finance, legal and human resource related issues. In particular, she protects the financial assets and formulates, negotiates and controls the annual budget.
Eileen, together with Dr Paul Corcoran and Professor Ivan J Perry, in 1999, was responsible for the negotiation of the original funding from the Department of Health to establish the National Self-Harm Registry Ireland and managed the national roll-out of the system. She oversaw the development and implementation of the move from a paper-based system of data transfer to the electronic system and its expansion into Northern Ireland.
Eileen researches opportunities for funding and has, with colleagues, made successful grant applications to the European Commissions Seventh Framework Programme, the Public Health Programme of DG Sanco, the Health Research Board of Ireland, the Health Inequalities Fund, the Ireland Funds, the Dormant Accounts Funds, Electric Aid, and Mutualit Francais. She has extensive experience in the negotiation and financial management of research grants.
In addition, Eileen is the NSRFs Company Secretary. This role involves working with the accountant in the preparation of the yearly audit and ensuring compliance with the Companies Acts regulations. Eileen provides support to, and organises meetings of the Board of Directors, and arranges the Annual General Meeting.