Research Fellow/Manager, NSHRI
Eve holds a PhD in Applied Psychology from University College Cork and is a post-doctoral researcher with the National Suicide Research Foundation. She is currently the manager of the National Self-Harm Registry Ireland, a national system which collects data relating to self-harm presentations made to Irish hospital emergency departments. Having worked with the National Suicide Research Foundation since 2011, Eve has a particular interest in the profile of hospital-treated self-harm, the profile of intentional drug overdose presentations, as well as the management of self-harm patients. Eve also collaborates with the Northern Ireland Public Health Agency, they operate the Northern Ireland National Self-Harm Registry. In addition, Eve has recently been working to establish routine monitoring of all injury presentations to Irish hospitals.
Eve has been involved in a number of EU consortia including Heal-Train, Optimised Suicide Prevention programmes and their Implementation in Europe (OSPI-Europe), and Joint Action for Monitoring Injuries in Europe (JAMIE). She is member of the Special Interest Group on unintentional injuries in children, as well as a member of the Northern Ireland Self-Harm Registry Ireland steering committee.
 evegiffin@ucc.ie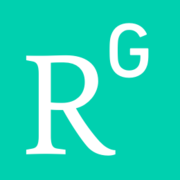 Dr Eve Griffin
 021 420 5542                  

 Dr Eve Griffin