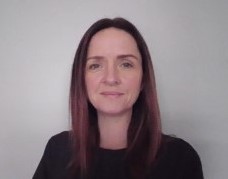 Post-Doctoral Researcher 
Aileen is a post-doctoral researcher at the National Suicide Research Foundation. She is responsible for the overall co-ordination of the NSRF's Lived Experience (LE) Panel, and also working on a multi-level suicide prevention programme in collaboration with the European Alliance Against Depression (EAAD-Best) and providing technical support for international self-harm surveillance and suicide prevention projects as commissioned by the World Health Organisation (WHO).
Aileen has completed an honours undergraduate degree in Public Health (UCC) and has recently completed a PhD in Epidemiology and Public Health at the School of Public Health in UCC. She also holds a National Diploma in Dental Nursing (UCC).
Aileen's research interests are in health services research, and she has conducted research on Environmental Protection Agency, EPA, and Health Service Executive, HSE, funded projects including the usage and waste management of dental amalgam in Ireland and atrial fibrillation screening in primary care in Ireland. Prior to working in research Aileen worked as a dental nurse in private practice.