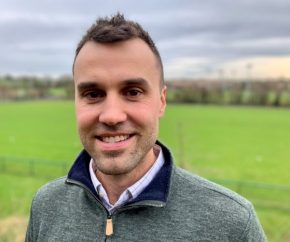 Post-Doctoral Researcher, MENTUPP
Caleb is a post-doctoral researcher with the School of Public Health and the National Suicide Research Foundation, UCC currently working on the Horizon 2020 funded MENTUPP research programme. Originally from northern Ontario, Canada, Caleb has completed Honours undergraduate degrees in Sport Psychology (Laurentian University) and Education (Lakehead University), a Masters in Human Kinetics (Laurentian University) and postgraduate certificate in Knowledge Mobilization (University of Guelph) before pursuing his doctorate in Organizational Health and Wellbeing at Lancaster University in the UK.
Prior to arriving at the NSRF and UCC, Caleb was a Research Associate with the Centre for Research in Occupational Safety and Health (CROSH) and Sessional Lecturer in the School of Kinesiology and Health Sciences at Laurentian University in Sudbury, Ontario, Canada. Caleb's applied research experience is diverse, spanning nearly a decade leading internationally recognized participatory research evaluating and positively impacting psychological health and well-being, physical fitness, job stress and injury incidence.
View Caleb's profile on LinkedIn: https://www.linkedin.com/in/caleb-leduc-3445a04a/