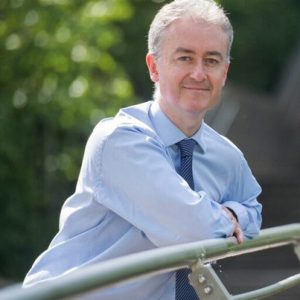 Head of Research
Paul Corcoran has worked with the NSRF since it was established in 1994. Paul's current role with the NSRF is Head of Research.
Paul's degrees include a BSc. in Statistics and Computer Science, a Master's degree in Statistics and a PhD. in Epidemiology, all obtained at UCC. He has more than 170 peer-reviewed scientific publications and has contributed chapters to international texts on the epidemiology of suicidal behaviour. He was a member of the writing group of "Reach Out", Ireland's National Strategy for Action on Suicide Prevention. For the academic year 2008/2009, he was a Visiting Professor at the Department of Psychiatry at the University of Oviedo in Spain.
In addition to his role with the NSRF, Paul is also a Senior Lecturer in Perinatal Epidemiology with the National Perinatal Epidemiology Centre, based in the Department of Obstetrics and Gynecology, and with the School of Public Health, UCC.