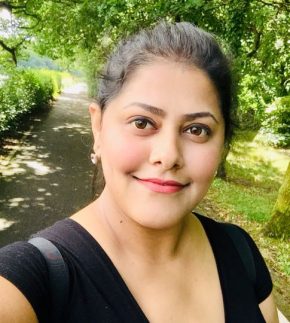 Post-Doctoral Researcher and Data Analyst, NSHRI
Dr Shelly Chakraborty works on the National Self-Harm Registry within the National Suicide Research Foundation.
Shelly has an undergraduate and postgraduate degree in Statistics and a doctoral degree in Public health from University College Cork. Shelly also lectures on several courses on advance biostatistics, study designs and academic writing in UCC and is also a mentor, statistical advisor and consultant to MPH students and researchers within and outside UCC.
Shelly has previously worked with institutes like the All-India Institute of Medical Sciences, Health Research Board of Ireland, and the National Cancer Registry of Ireland.
Please note: Shelly is currently on maternity leave