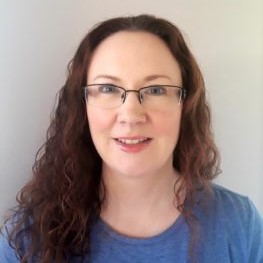 Research Project Coordinator
Fenella joined the National Suicide Research Foundation in 2018 and began work on a collaborative project with the World Health Organisation to develop an E-Learning Programme based on the WHO Practice Manual for Establishing and Maintaining Surveillance Systems for Suicide Attempts and Self-harm (WHO,2016). The Programme was launched in early 2019.
Fenella's role is now one of project co-ordination, including management of the C-SSHRI Network and the organisation of research events such as Webinars, Workshops and Virtual Seminars. Fenella is also involved in NSRF social media and web design.
Prior to joining the NSRF, Fenella worked as a Research and Evaluation Officer with ReachOut Ireland. She holds an MA in Economics (specialising in Health Economics) from UCC. 
View Fenella's research profile on ORCID: https://orcid.org/0000-0002-0900-0387