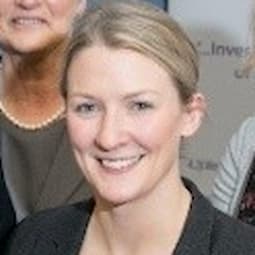 Post-Doctoral Researcher, PRISM/EAAD-BEST
Grace is a Post-Doctoral Researcher working on the PRISM project which is examining the impact of a national clinical programme for the assessment and management of patients presenting to hospital following self-harm.
Grace's PHD, which she completed with the School of Public Health, University College Cork in 2020, used a mixed methods approach to examine aftercare and repetition following self-harm of high lethality and high suicidal intent. She is interested in the epidemiology of self-harm and suicide and has a particular interest in healthcare service provision for persons with a history of self-harm and other mental health difficulties.
She has worked with National Suicide Research Foundation since 2014, during which time she has worked on a variety of projects, including the National Self-Harm Registry Ireland, the Northern Ireland Self-Harm Registry, and the Self-harm Assessment and Data Analysis in Irish Prisons Project. Grace has also been involved in a number of international consortia, including the 'Saving and Empowering Young Lives in Europe' (SEYLE) study and the MENTUPP project.