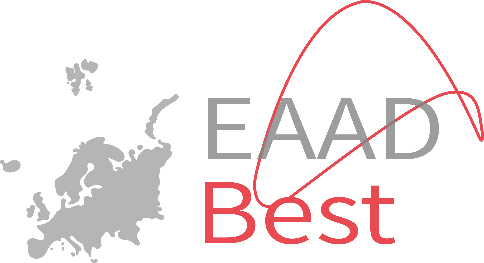 "We know enough about how to improve the care of depression and how to prevent suicidal behaviour; we simply have to do it!" [1]
I began working with an inspiring international team of collaborators on the EAAD-Best project in April of 2021. At that point, the European Alliance Against Depression (EAAD) had spent over 15 years developing their four-level community-based intervention that aims to improve the care for people with depression and prevent suicidal behaviour.
The implementation of the EAAD intervention involves bringing together relevant members of health and community organisations to form regional alliances against depression. Together, the members of each regional alliance roll out the intervention activities within their community. To date, the four-level intervention has been implemented in more than 120 regions in 15 countries within and beyond Europe.
Importantly, a substantial body of evidence indicates that the EAAD community-based intervention is an effective and worthwhile approach to suicide prevention.[1],[2] Therefore, the core objective of the EAAD-Best project is to implement the intervention in as many communities across Europe as possible. In Ireland, we are starting with the development of a Cork Kerry Regional Alliance Against Depression and are excited to explore the development of alliances in additional regions over the course of the project.
An additional objective of the EAAD-Best project is to promote the international uptake of the iFightDepression® (iFD) tool, an online self-management programme for individuals experiencing mild-to-moderate depression, which has been shown to have significant antidepressant effects.[3] As part of EAAD-Best, the iFD tool will be implemented as a core component of the EAAD community intervention and offered for use nationally in primary care, secondary mental health services, and third level student health services.
If you would like to know more about the EAAD-Best project, find out how you can start your own alliance or ask about contributing to an established alliance, contact infonsrf@ucc.ie.
You can also access more information at the following sources:
The EAAD-Best team in Ireland involves Dr Grace Cully, Prof Ella Arensman, Ms Eileen Williamson, Ms Eileen Hegarty, Mr Niall McTernan.
The EAAD-Best project is funded within the Annual Work Programme 2020 of the 3rd EU Health Programme (HP-PJ-2020) (Grant No: 101018325).
---
[1] Hegerl et al. 2019: PLoS One. 14(11):e0224602.
[2] Hegerl et al. 2013: Neurosci Biobehav Rev 37:2404-9
[3] Oehler et al. 2020: JMIR 22.7: e15361